Corgee, powerful & huggable
Information is like water
It flows and always finds the path of least resistance. Unfortunately, these paths are not always ideal to keep information organized and the whole team communicating. Email, Skype, and Slack are easy to use, but information gets disorganized or worse – lost.
Crowdsource the organization
Corgee's interface morphs smoothly into the preferred interfaces of the different members of the team. This way Corgee leverages the team to self-organize while keeping the information in one place.
Chat tools can be fluid and addictive, but the information tends to get fragmented and hard to reference or track. Team members love it, managers don't. You will still need to pay a manager to update the information in a different tool. With information in two places one will be out of date.
Jira has the power you need, but the interface is rigid and difficult. Programmers don't mind it, but they don't love it. Artists and biz people hate to use it. The workflows are rigid and have a tendency to break. It's also hard to compartmentalize external teams.
Trello is flexible and easy to ramp up but leaves you needing more power as soon as you try to manage multiple projects or teams.
Corgee replaces a project management tool, a chat tool, communication forums, asset databases, and vendor database all at once.
Layered card conversation threads… Imagine communicating with vendors as well as IP owners on the same thread while still having them separate from each other.

Manage multiple milestones and vendors on the same dashboards while keeping them isolated.

IP whitelisting security per user group.

Card information fields in layers allows you to give one asset different details like start and due dates per user group.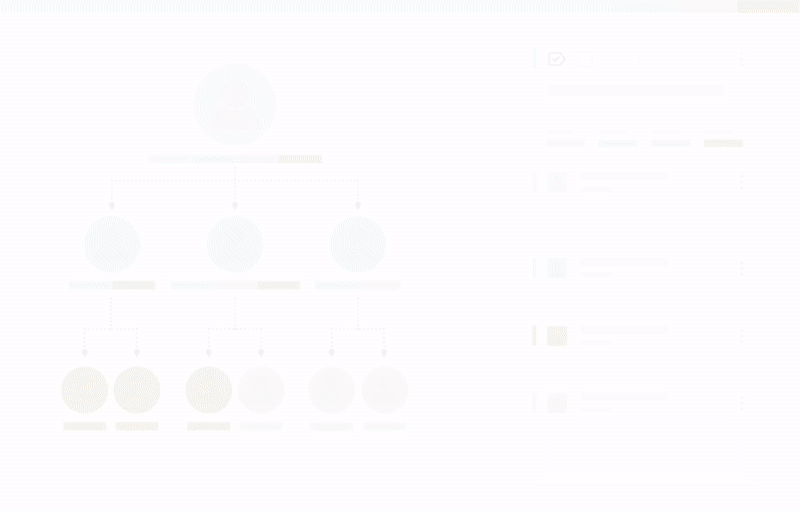 Easy card-based drag and drop interface
Unlimited nested cards

Unlimited columns

Interface designed for fast editing

Drag cards to other columns and dashboards

Same cards in different dashboards…  
Imagine tracking the same assets in a vendor dashboard, an art director dashboard, and a marketing dashboard simultaneously, each having their own work flow.
As easy as sticky notes on a monitor, but way more searchable.

Kanban view

Spreadsheet view

Newsfeed view

Calendar view

Filter and sort by any detail in any field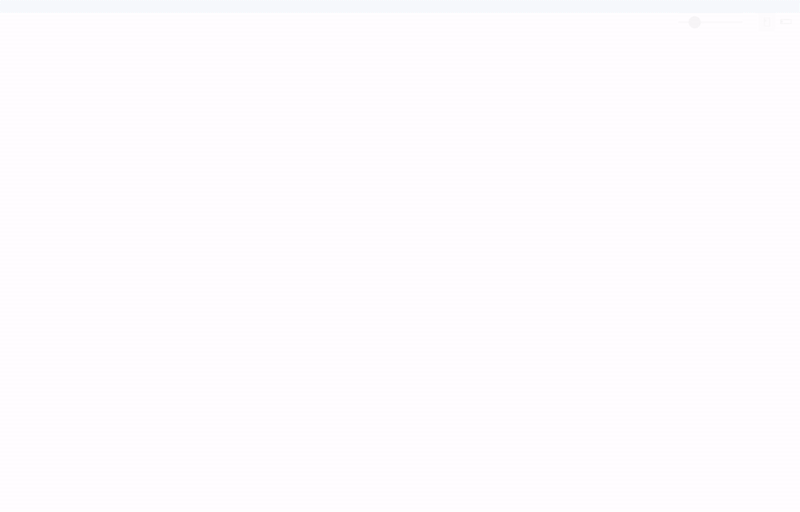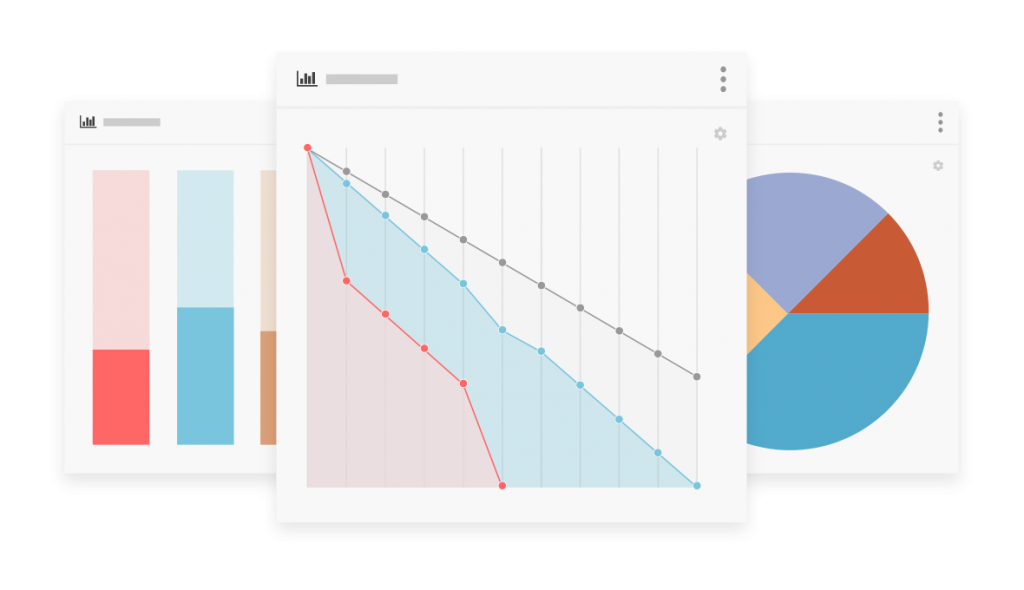 Time tracking: estimates, remaining, actuals

Burndown charts per asset, project, and dashboard

Card based velocity tracking and forecasts

Per dashboard reports

Filter dashboards by any detail/field
Growing managers & geographies
Get big picture while still being in control of the day-to-day. For small, local teams to big, remote teams, Corgee allows you to manage both in your way, as if everyone was right in-house.
We help you grow as your company grows, never limiting how hands-on or off you choose to be during transition.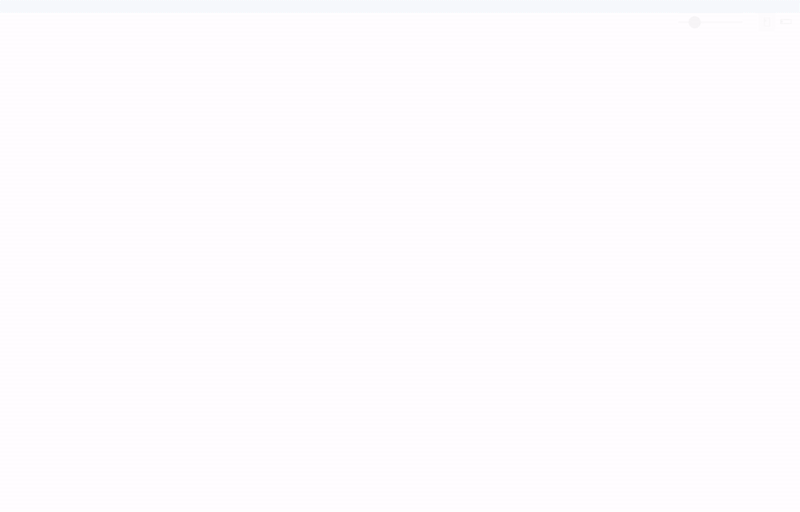 Get things done without all the noise
No more emails, forms, or on the side to-do lists for information and dates to get lost in. Set different due dates, follow up on a task, or add to your grocery list, it's all organized and only seenby those who need to see it. Delegate work & life without it being complicated
Organization-wide asset database

Vendor database, vendor portfolios, etc.

Knowledge database

FAQ

Post Mort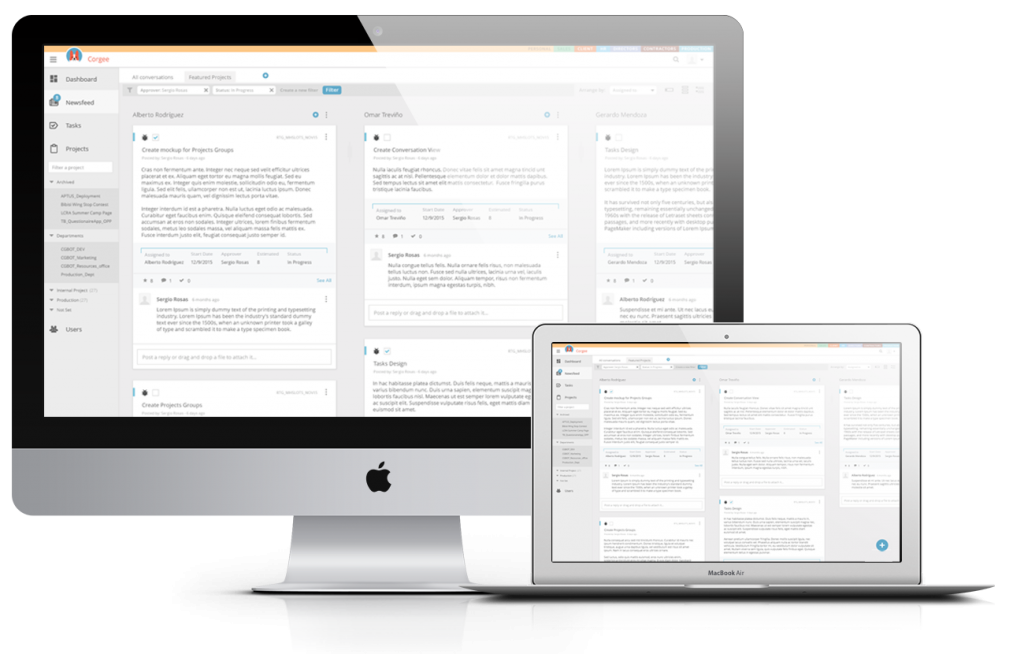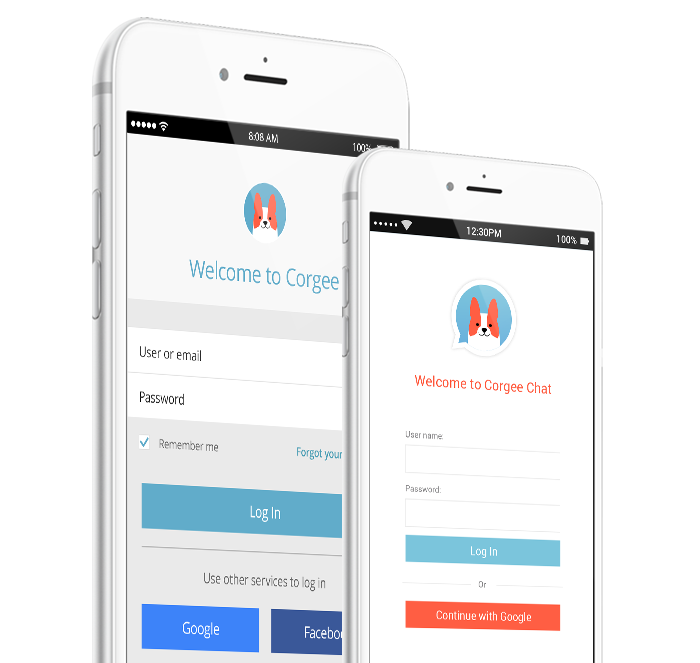 Run free and stay connected
Sit? Stay? No way! Corgee lets you go off-leash! Apps for Corgee Mobile and Corgee Chat allow you to remain productive and in touch even when you're off-site or AFK. As long as you have your mobile device, you'll find your projects, cards, layers, etc. all right where you put them, making it as easy to stay as in touch as you desire. Good Corgee.